by Tim King, La Voz Libre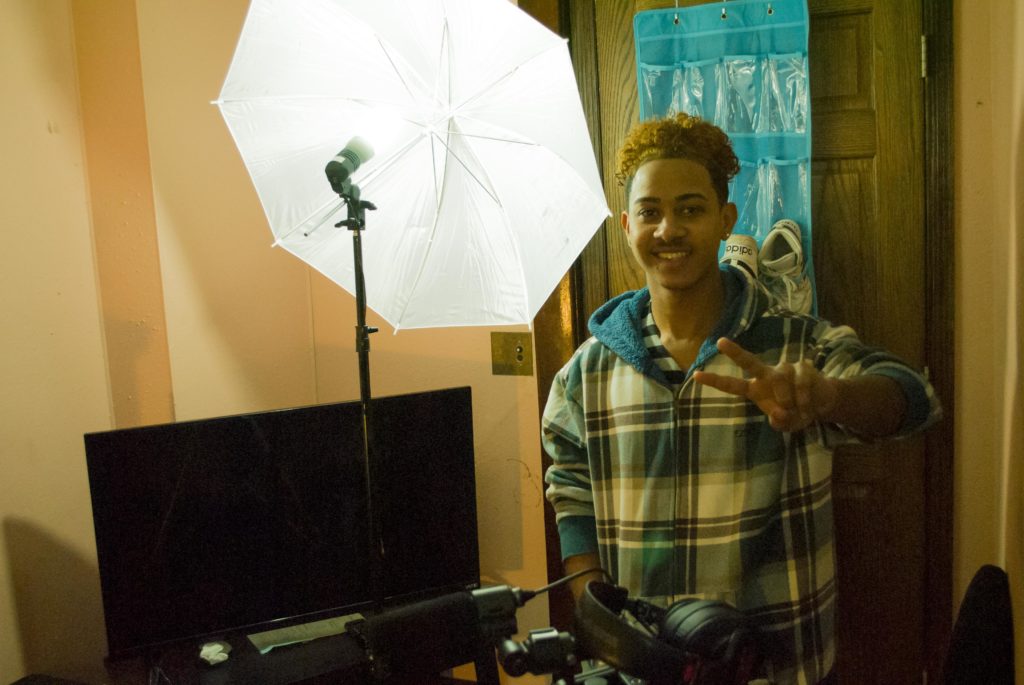 There are two Andrews. Andrew Angel enjoys singing popular songs. Andrew Ring enjoys making videos.
"I found Andrew on the internet," said Andrew Angel, a young Dominican man who arrived in Long Prairie about four months ago.
Andrew Angel was working on a song at that time. He's always working on a song. But that one was "Mia", a 2018 song by Bad Bunny. He felt he was ready to make a YouTube video of his version of the song.
"He sent me a text," Andrew Ring said. "At first I thought it was a scam. I thought he wanted money."
But the two Andrews agreed to meet. And they discovered something.
"I love to make music," Andrew Angel said. "I'm going to be making music the rest of my life."
"I really enjoy making videos," said Andrew Ring, who owns a professional video studio. "I love imagining a scene or story and being able to communicate those ideas into reality for all to see."
So Andrew and Andrew decided they should make a music video together. They did and the video has been pretty successful. It's fun to watch and to listen to. Quite a few people think so because more than 12,000 people have looked at it.
"I make music because it's fun," said Andrew Angel, who has a sweet tenor voice. "I'm really a shy person but when I'm singing I discover myself."
"Andrew is really fun to direct," Andrew Ring said. "I just tell him to follow the camera and he does the rest."
Andrew Angel says that when he is singing and looking at the camera he is thinking about the YouTube audience. He is singing for each person that looks at the video, he says.
After they finished "Mia" the two Andrews agreed to make another video. So, at the end of February they recorded "Bubalu".
"When I am working on a song I play a little on my piano. Maybe I sing a little or play on my guitar. Pretty soon it all comes together," Andrew Angel said.
You can find Andrew Angel on his YouTube channel. If you want to learn more about Andrew Ring's video services you can find him at ringstudios.co.